AnimationWiz
(more commonly called Ani) is a user on the LSW gallery. He is mostly known for his stopmotions, which are considered among the best on the site. He wants to talk to his old friends if they happen to read this.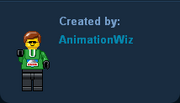 The Nickname
Edit
AnimationWiz originally did not want to be called "Ani". He requested that everyone call him Wiz, but his friend Superseaturtle kept calling him Ani (Anakin Skywalker's nickname) and so did everyone else.
The Fearsome Foursome
Edit
Ani, along with his friends Superseaturtle, Imabadger (Iamthebadger or BronYAur), and Samdudeman120, helped form the Fearsome Foursome. He was an extremely active member.
By the time Waros came along, making it the Fearsome Fivesome, he was semi-inactive.
Users began asking his sister, Bunniez6729 why that was. Her response was that he was addicted to Star Wars Battlefront, and was playing that alot.
Eventually, he came back. Sam had left by that time.
Ani promised a Fearsome Fivesome stopmotion series, but then decided to post it on YouTube once he had finished the whole entire movie., which then didn't happen.
Then the community Project came along with the Memebers listed: aryanbacino, superseaturtle, AnimationWiz, Jinju11, And Cedric_Of_Chessington.
He has resigned from LSWC and said so on his creation, "Goodbye"... posted 2.22.13. [1]
In this creation he said he was to pursue special effects, but he lost interest in that after realizing the cost of special effects programs.
He is now studying film out in Los Angeles, hoping to be a Director of Photography on professional sets, and is quite happy with his life thank you very much.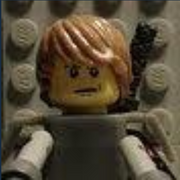 Creation Style
Edit
Ani is a pro stopmotion animator. He does his movies at 10 fps or more. They are considered to be some of the best on the gallery.