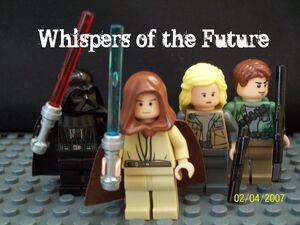 A collaborative miniseries is a type of miniseries in which different users cooperate on a single story.
In essence, the first real collaboative miniseries was EmperorGalvinian, Bowdrie1999, and Agenti397's "Brotherhod of Freedom". (However, earlier miniseries, such as Enchiridion Force, had the essential idea)
"Brotherhood of Freedom" did not take off, even after months of planning. However, it has been announced that the triad have plans to continue it and work is underway.
Many more collaborative miniseries followed, with large groups planning miniseries. However, none of these are extremely well-known, and very few have been succesful.
ErinKenobi2893 and superseaturtle have announced they are working on a collaborative miniseries as well, entitled "Whispers of the Future".
The Siri-Is-Alive Club is currently writing a cooperative miniseries entitled "Siri Tachi: A Life of Loss."
Ad blocker interference detected!
Wikia is a free-to-use site that makes money from advertising. We have a modified experience for viewers using ad blockers

Wikia is not accessible if you've made further modifications. Remove the custom ad blocker rule(s) and the page will load as expected.