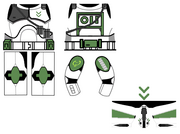 Decals are creations that some creators make allowing users to print them and apply them to their clones to make customs. Some creators, such as Kingjulian13, have become relatively famous for their excellent decal work.
Templates
Edit
Templates are the basic black and white pictures that are used to customize the armor.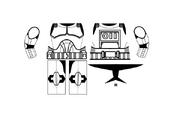 Kingjulian13
, HDisCool,
misterbun3546
, and
Yakobay
have all made their own templates, though HDisCool later removed his.
Ad blocker interference detected!
Wikia is a free-to-use site that makes money from advertising. We have a modified experience for viewers using ad blockers

Wikia is not accessible if you've made further modifications. Remove the custom ad blocker rule(s) and the page will load as expected.